"Listen to what gold is saying. It's not deflation that we have to worry about, [it's these 4 things]…"
By Lorimer Wilson, editor of munKNEE.com – Your KEY To Making Money! 
[
This synopsis of edited excerpts

* (149 words) from the original article (725 words) by Gary Savage  provides you with a 79% FASTER – and EASIER – read. Please note: This complete paragraph, and a link back to the original article, must be included in any article re-posting to avoid copyright infringement.]

"…Notice that gold did not make a lower low in September when the dollar broke out to new highs. That was the bell ringing that something had changed. Also notice that gold is starting to accelerate higher over the last several days even though the dollar is only down marginally. Gold is anticipating the reflation.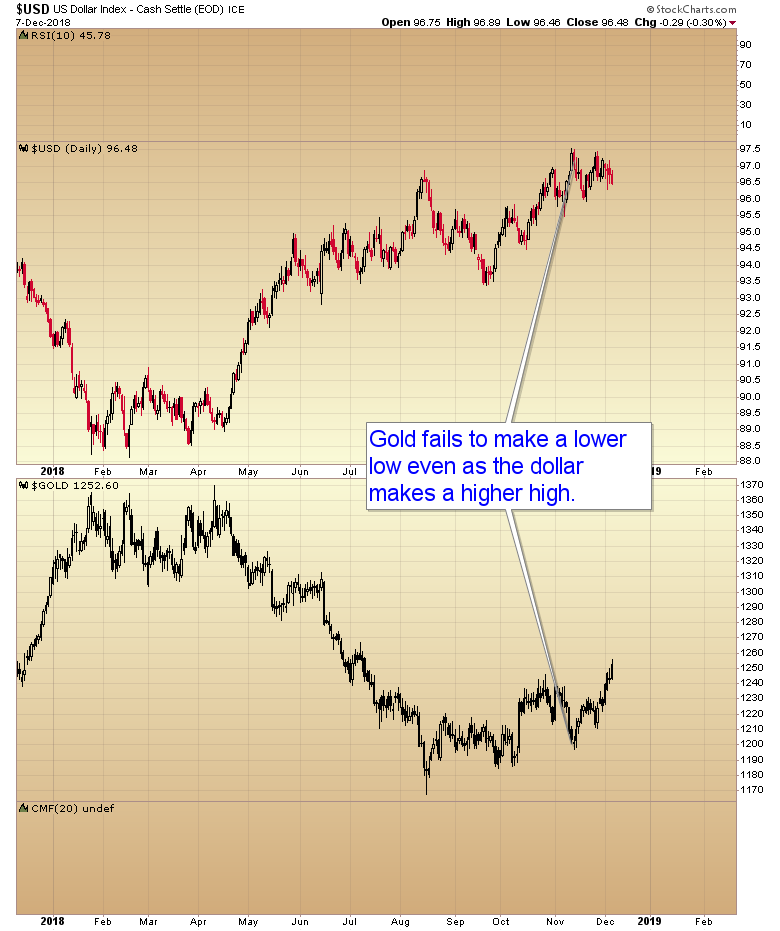 As of the close this week gold has broken through two major resistance zones.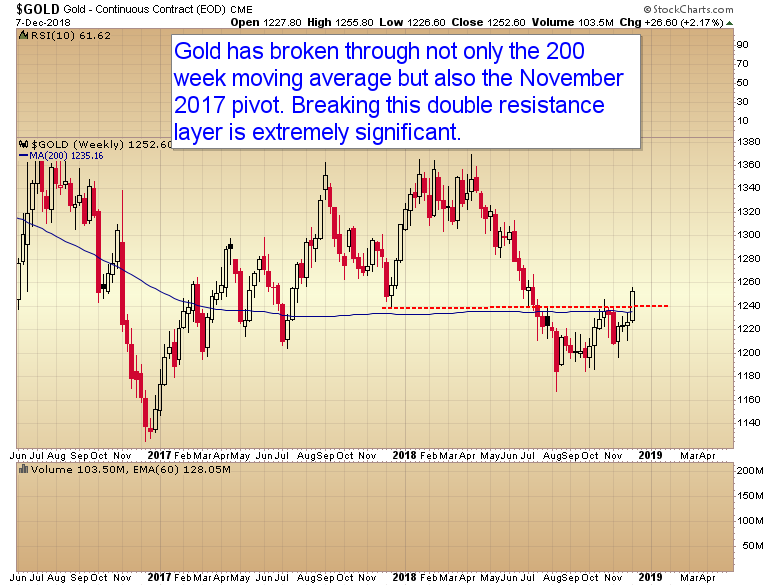 There is some minor resistance in the 1260-1280 region, but the next major resistance is at 1300-1310.
Listen to what gold is trying to tell you. It's saying:
the rate hiking cycle is coming to an end,

central banks are going to reflate,

the dollar is going to roll over into a bear market,

inflation is coming."
(*The author's views and conclusions are unaltered and no personal comments have been included to maintain the integrity of the original article. Furthermore, the views, conclusions and any recommendations offered in this article are not to be construed as an endorsement of such by the editor.)
Want your very own financial site? munKNEE.com is being GIVEN away – Check it out!
A note from Lorimer Wilson, owner/editor of munKNEE.com – Your KEY to Making Money!:
"Illness necessitates that I spend less time on this unique & successful site so:
if you're interested in exploring the opportunity of taking the site to the next level as associate editor/webmaster
and being rewarded with full ownership – at absolutely no cost to you – at the end of the second year of involvement
please indicate your interest in the Comment section below
and I will get in touch with you."
For the latest – and most informative – financial articles sign up (in the top right corner) for your FREE bi-weekly Market Intelligence Report newsletter (see sample here).
If you enjoyed reading the above article please hit the "Like" button, and if you'd like to be notified of future articles, hit that "Follow" link.