Every quarter the Canada Mortgage and Housing Corporation (CMHC), the Crown agency in charge of Canadian housing research, publish a report on how real estate fundamentals (interest rates, disposable income, and price acceleration) are looking…They then publish a…color graded warning system for real estate. Here's what they had to say about the country's largest markets.
This version of the original article, by BetterDwelling.com, has been edited* here by munKNEE.com for length (…) and clarity ([ ]) to provide a fast & easy read.
 For the latest – and most informative – financial articles sign up (in the top right corner) for your FREE bi-weekly Market Intelligence Report newsletter

(see sample here)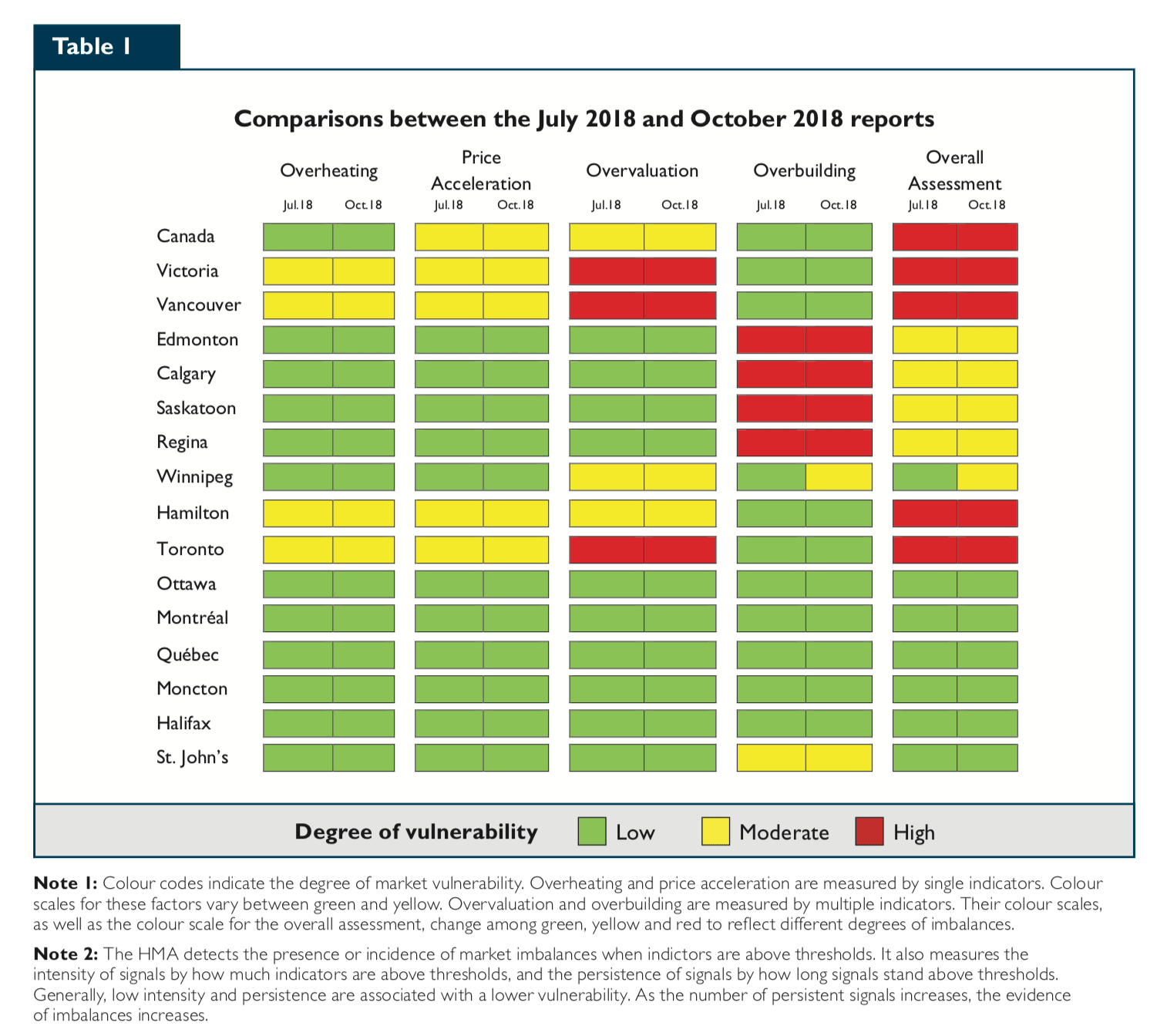 The CMHC thinks Canadian real estate is highly overvalued at a national level. Price growth has started to come down as rates climb, restoring a little sanity but the easing isn't enough to bring prices where they need to be to support a healthy market.
(*The author's views and conclusions are unaltered and no personal comments have been included to maintain the integrity of the original article. Furthermore, the views, conclusions and any recommendations offered in this article are not to be construed as an endorsement of such by the editor.}
Scroll to very bottom of page & add your comments on this article. We want to share what you have to say![/button