The low of $1,310.70 in gold last week appears to have marked the cycle bottom. With the Fed
meeting behind us, gold prices are primed to rise through August – and likely into September, where they will form the next intermediate cycle top.
The comments above and below are excerpts from an article by AG Thorson (www.GoldPredict.com) which has been edited ([ ]) and abridged (…) to provide a faster and easier read.
Gold Prices
As described in the article explaining the 6-month gold cycle, prices make 4-5 price lows throughout the intermediate trend. We just completed the second low and, from here, prices should advance nicely.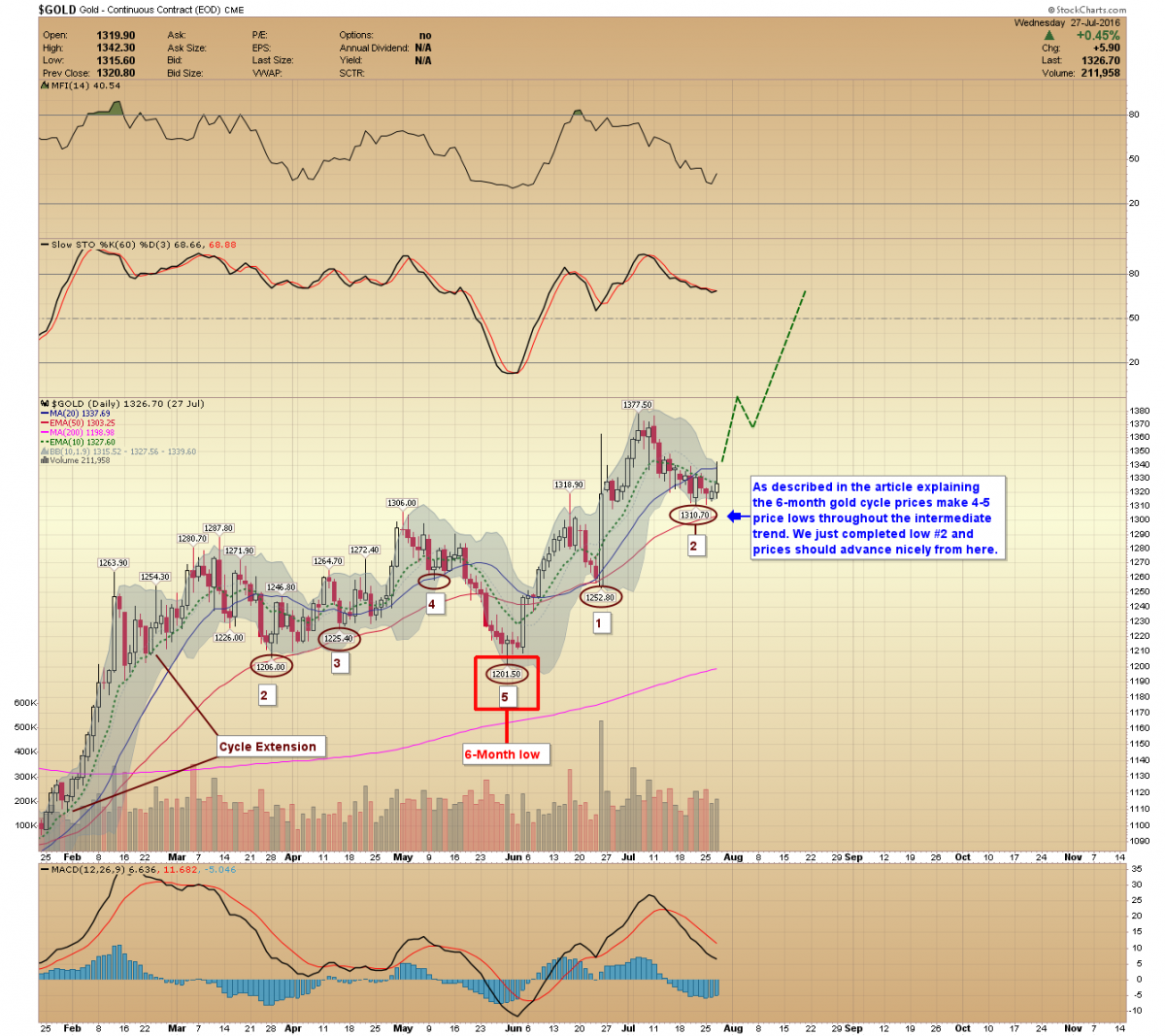 Silver Prices
Silver and gold nearly always correlate – with their cycles matching closely. Silver displayed relative strength in late June, holding above the 10-day EMA during the first cycle low. There is likely significant power remaining. Consequently, prices should rally from here. The second low arrived at $19.27. Subsequently, a new cycle higher has just began.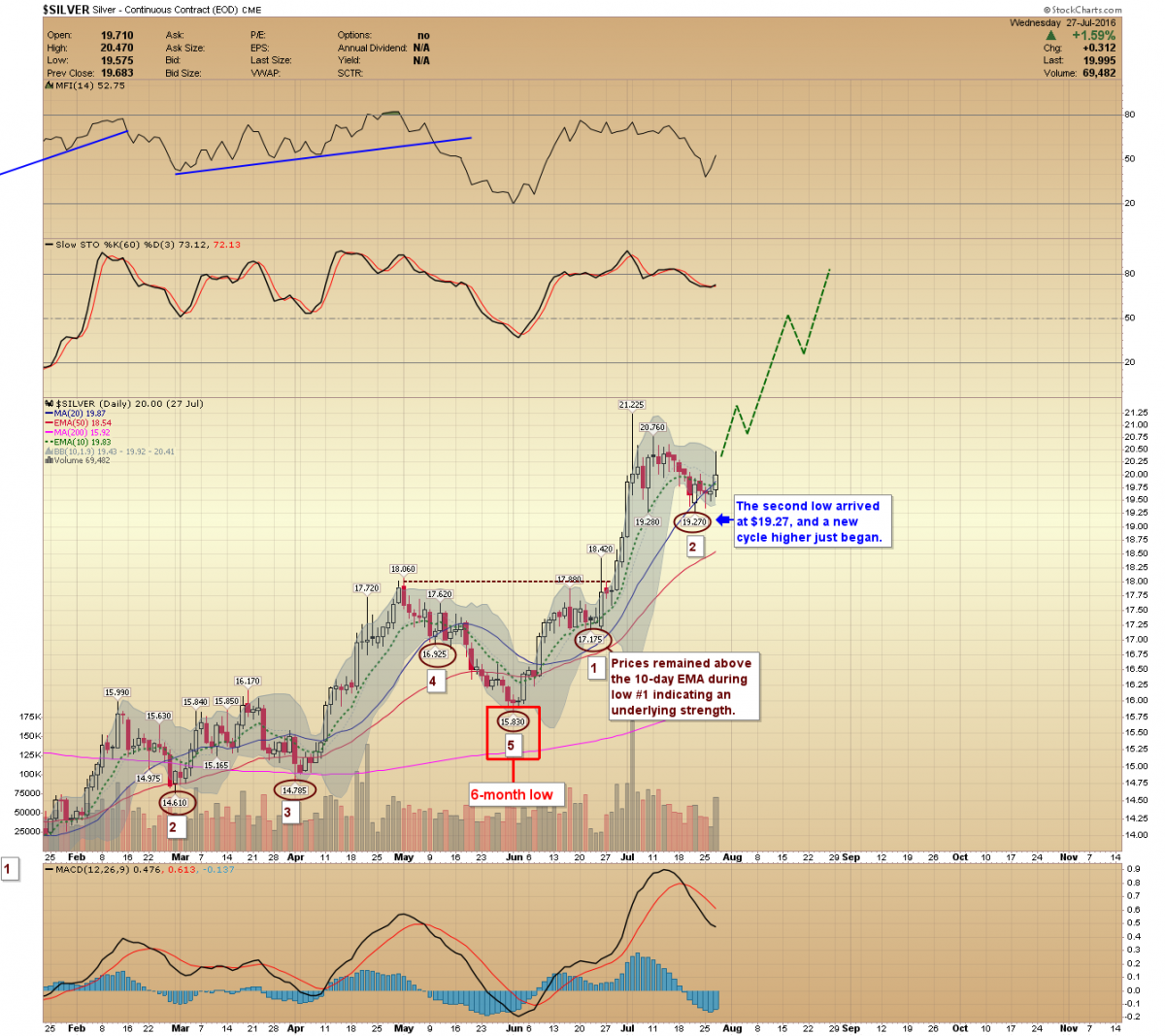 Gold Miners
Miners dropped slightly below their Thursday low of $27.80, but remained above support. The low is in, therefore we could see GDX approach $37.50 in September. That translates to roughly 360 in the HUI.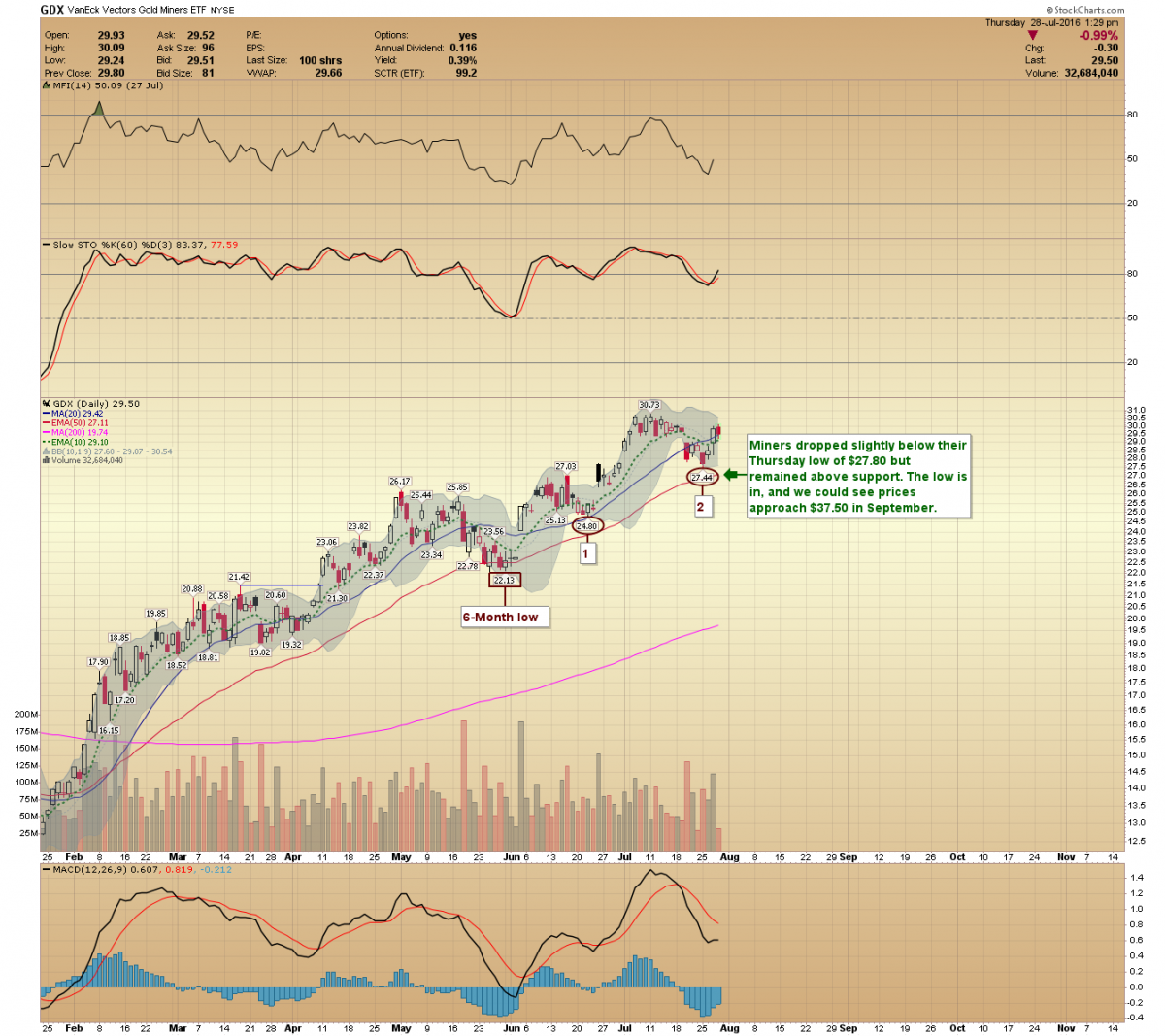 Disclosure: The above article has been edited ([ ]) and abridged (…) by the editorial team at munKNEE.com (Your Key to Making Money!) to provide a fast and easy read.
"Follow the munKNEE" on Facebook, on Twitter or via our FREE bi-weekly Market Intelligence Report newsletter (see sample here , sign up in top right hand corner)