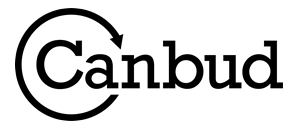 In the space of six months since its public listing Canbud Distribution Corporation (CSE: CBDX; FSE: CD0) has entered into 3 product categories, namely: unique cultivation of hemp for cannabinoids (CBD) production,  research and development of mushrooms for both psychedelic pharmaceuticals and non-psychedelic nutraceuticals, and the commercialization of plant-based food products.
By Lorimer Wilson, Managing Editor of munKNEE.com – Your KEY to Making Money!
(1) Hemp Cannabinoids (CBD)
Canbud has developed a way to clone hemp plants such that they grow faster, result in greater yields per year than traditional methods, as well as maintain a consistent strain and CBD percentages in each crop.
Last December, Canbud was granted a Federal Sales license for medical purposes by Health Canada and this license provides the company with numerous avenues for revenue generation as it is able to sell cannabis products to registered medical patients.
According to a recent report by ArcView Market Research and BDS Analytics, the global licensed dispensary sales of medical cannabis will reach US$13.6B by 2024, growing annually at a rate of 24.5%, with the U.S. market comprising 73% of the global market.
(2) Mushrooms for both Psychedelic Pharmaceuticals and Non-Psychedelic Nutraceuticals
In 2018, the U.S. Food and Drug Administration provided "breakthrough therapy" status for psilocybin – a chemical alkaloid that induces psychedelic effects found in "magic mushrooms" – in the treatment of clinical depression and, in December, 2020, Canbud entered the psychedelic pharmaceuticals and non-psychedelic nutraceuticals markets. It acquired a 2-acre psychedelic mushroom production site near Negril, Jamaica with an allowance for expansion of up to 20 acres providing the company with an approved, low-cost operation that can serve both the local and export markets. It also includes plans to build a cultivation and operations facility of up to 40,000 square feet. Construction began on the psilocybin facility there in early February.
According to a recent report from Data Bridge Market Research, the psychedelic drug market in 2020 was approximately US$2.38B and projected to reach US$6.85B by 2027, growing annually at 16.3%.
A growing number of people are taking preventive healthcare measures that are stimulating the demand for nutraceuticals. In a recent Reports and Data market report, the nutraceutical market was valued at US$271.96B in 2019 and estimated to reach US$461.70B by 2027, with an annual growth rate of 7.1%. The Jamaican acquisition advances Canbud plans to develop non-psychedelic, nutraceutical-based products, which should result in a near-term revenue source for the company.
(3) Plant-based Protein Products
On January 25, 2021, Canbud entered the plant-based protein market with the launch of its Empathy Plant Co.™ line of 5 naturally sweetened, multiple flavored, zero sugar added, non-GMO project verified, gluten-free, soy-free products presented in 100% certified compostable packaging and a pipeline of new products in development.
According to the recent analysis by Emergen Research, the Global Plant-based protein market was US$10.36B in 2020 and is estimated to grow to US$16.63B by 2027, growing annually at 7%.
Valuation
When compared with its industry peers, all of whom are each operating in only one of the three sectors mentioned above, Canbud's valuation appears very low.
Compare Canbud's competition in each sector by reviewing munKNEE.com's exclusive weekly, and sometimes even daily, TalkMarket articles on the 3 sectors above, namely:
Pure-Play Pot Stock Index: Consists of the 30 pure-play companies, out of 246 cannabis cultivators, processors and retailers and ancillary marijuana-related products and services providers, in total, whose stocks trade for at least US$1/share – see here and here,
Pure-Play Psychedelic Drug Stocks Index: Consists of the 7 pure-play companies, out of 41 in total, whose stocks have a minimum market capitalization of $200M) – see here and the
Pure-Play Plant-Based Food Stocks Index: Consists of all 10 pure-play companies in the fledgling sector – see here.
Stock Performance
If you are an American and would like to buy the Canbud stock which is currently only trading on the Canadian Securities Exchange (CSE) help your stock broker/financial advisor fulfil your order by making reference to the stock's CUSIP number 137333 10 0. Go here for more information on CUSIP.
The stock began trading on the CSE on October 9, 2020 at C$0.05/share (and is now trading at C$0.17/share) and was listed on the Frankfurt Stock Exchange (FSE) under the trading symbol "CD0" on December 3, 2020.  To convert the Canadian share price into another currency go here.
A Few Last Words: 
Click the "Like" button at the top of the page if you found this article a worthwhile read as this will help us provide more articles of interest to you.
Comment below to share your opinion or perspective with other readers and possibly exchange views with them.
Register to receive our free Market Intelligence Report newsletter  (sample here) in the top right hand corner of this page.
Join us on Facebook to be automatically advised of the latest articles posted and to comment on any of them.
munKNEE should be in everybody's inbox and MONEY in everybody's wallet!
munKNEE.com has joined eResearch.com to provide you with individual company research articles and specific stock recommendations in addition to munKNEE's more general informative articles on the economy, the markets, gold & silver and cannabis & psychedelic drug stock investing.
Check out eResearch. If you like what you see then…