The AI Revolution is coming – and it's going to be the biggest revolution you've ever seen in your lifetime and, needless to say, you need to be invested in this emerging technological megatrend that promises to change the world forever but, alas, the question remains: What AI stocks should you start buying right now?
Luke Lango*, editor of hypergrowthinvesting has written an informative article entitled Top Stocks to Buy for the Dawn of Global AI Dominance that the editor of munKNEE.com has severely edited below for the sake of clarity and brevity to provide a fast and easy read. In addition a link is provided to Lango's 5 stock recommendations and a link to a munKNEE.com article that provides information on those companies and more.
"AI is really just a catch-all term for machine learning (ML) and natural language processing (NLP) models that learn from themselves and get better and smarter over time and those models are entirely informed by data. Basically, the more data they have, the more they can learn, the better the models get, and the more capable AI becomes. Indeed, in the AI world, data is everything.
[It seems as though] every object in the world is becoming a data-producing device. Dumb phones have become smartphones, dumb cars have become smart cars, dumb apps have become smart apps, and dumb watches have become smartwatches. They are all generating large amounts of data, like phone usage data, in-car driving data, consumer preference data, and fitness and activity data and, [given] the amount and speed of data that AI algorithms have access to, it's making those AI algorithms more capable than ever.
Globally, the world produces about 2.5 exabytes of data per day today. It's expected that number will rise to 463 exabytes by 2025 (185X higher).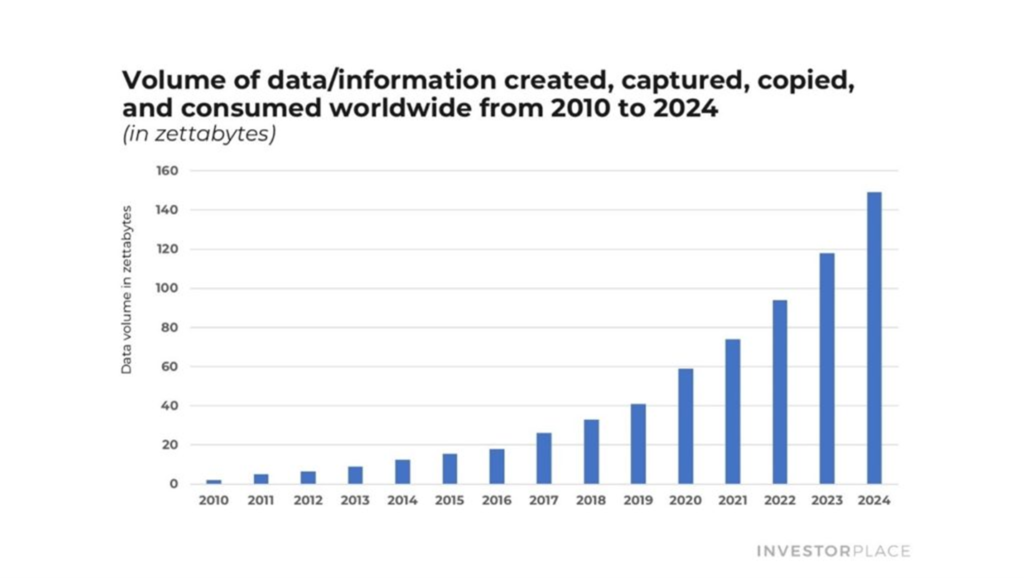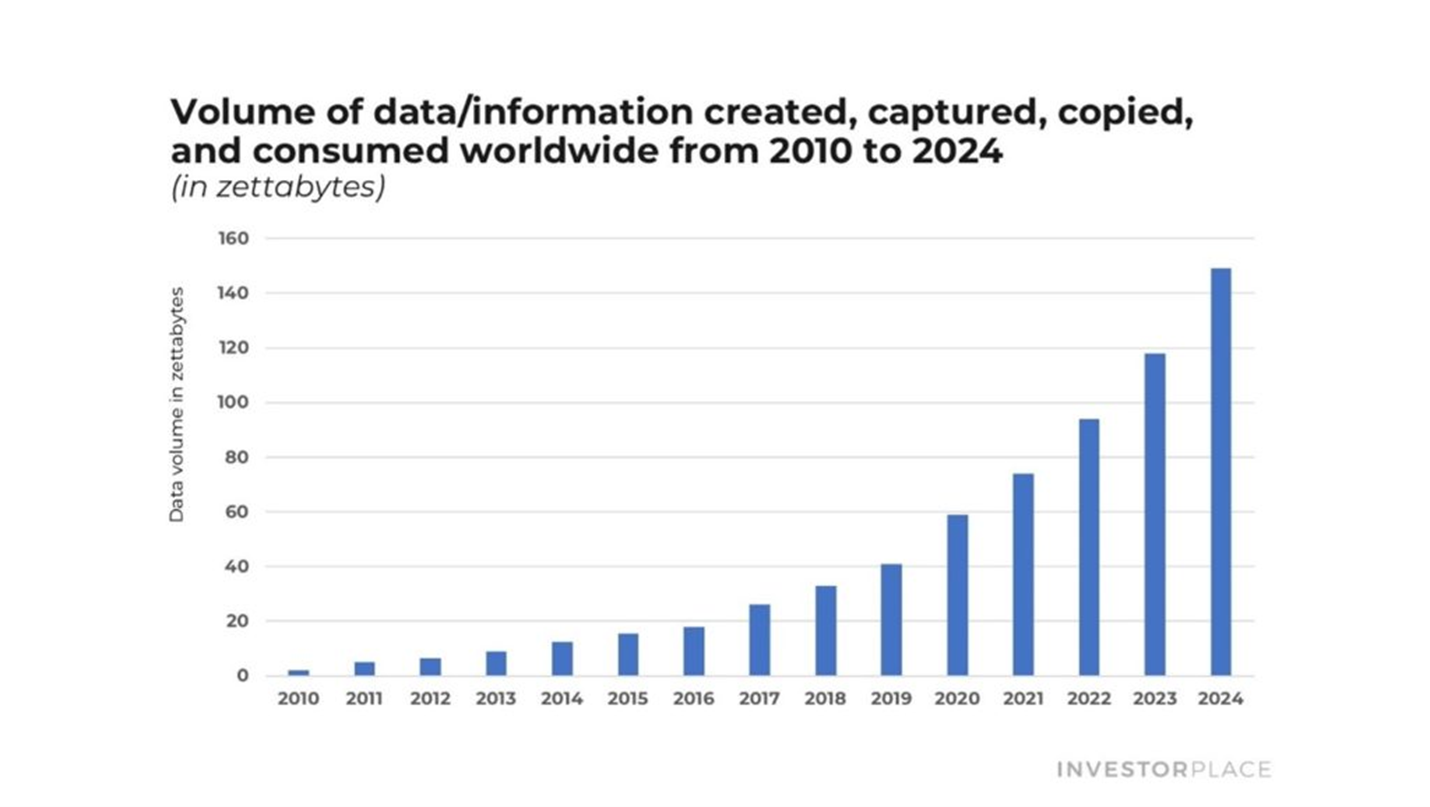 As the volume of data produced daily soars more than 185X over the next five years, ML and NLP models will get 185X better (more or less), and AI machines will get 185X smarter (more or less) and, as my friends in the AI and robotics fields like to remind me: Most things a human does, a machine will be able to do better, faster, and cheaper. If not now, then soon. Given the advancements AI has made over the past few years with the help of data – and the huge flood of data set to come online over the next few years – I'm inclined to believe them. Eventually, and inevitably, hyper-efficient and hyper-intelligent AI will run the world. I'm not alone in thinking this. Gartner predicts that 69% of routine office work will become fully automated by 2024 and the World Economic Forum anticipates that robots will handle 52% of current work tasks by 2025."
As was asked in the opening paragraph: What AI stocks should you start buying right now? Do your own due diligence but hopefully the links to HyperInvesting's 5 recommendations (5 Stocks to Buy for the AI Revolution) and munKNEE's coverage of those and other micro- and small-cap AI stocks (Believe It Or Not: These 10 Micro & Small Cap AI Stocks Are Up 134%, On Average, YTD) will be of major value in your assessment as to which, if any, such stocks have major potential going  forward.
*About LUKE LANGO: Luke first made a name for himself back in 2020, when he was ranked the #1 stock picker out of 15,000 analysts according to TipRanks. But he didn't stop there. Over the past few years alone, he's recommended nearly 200 stocks that have doubled – and over a dozen stocks that have gone up 10 times, 30 times, even 80 times!