According to Luke Lango, Editor, Hypergrowth Investing, AI is really just a catch-all term for machine learning (ML) and natural language processing (NLP) models that learn from themselves and get better and smarter over time [They]…are entirely informed by data…[so] the more data they have, the more they can learn, the better the models get, and the more capable AI becomes…
Lango goes on to say:
"The global volume and granularity of data is exploding right now…Over the past 20 years, we have seen a significant shift toward the "Smart World." Dumb phones have become smartphones, and dumb cars have become smart cars. Dumb apps have become smart apps, and dumb watches have become smartwatches. These devices have all begun to generate large amounts of data, like phone usage data, in-car driving data, consumer preference data, and fitness and activity data.
As we've sprinted into this "Smart World," the amount and speed of data that AI algorithms have access to has exploded and it's making those AI algos more capable than ever. Why else do you think AI has started popping up everywhere in recent years? It's because 90% of the world's data has been generated in the last two years alone and guess what? The world isn't going to take any steps back in terms of this "smart" pivot. No. We love our smartphones, smart cars, and smart watches too much. Globally, the world produces about 2.5 exabytes of data per day today. It's expected that number will rise to 463 exabytes by 2025 (185X higher).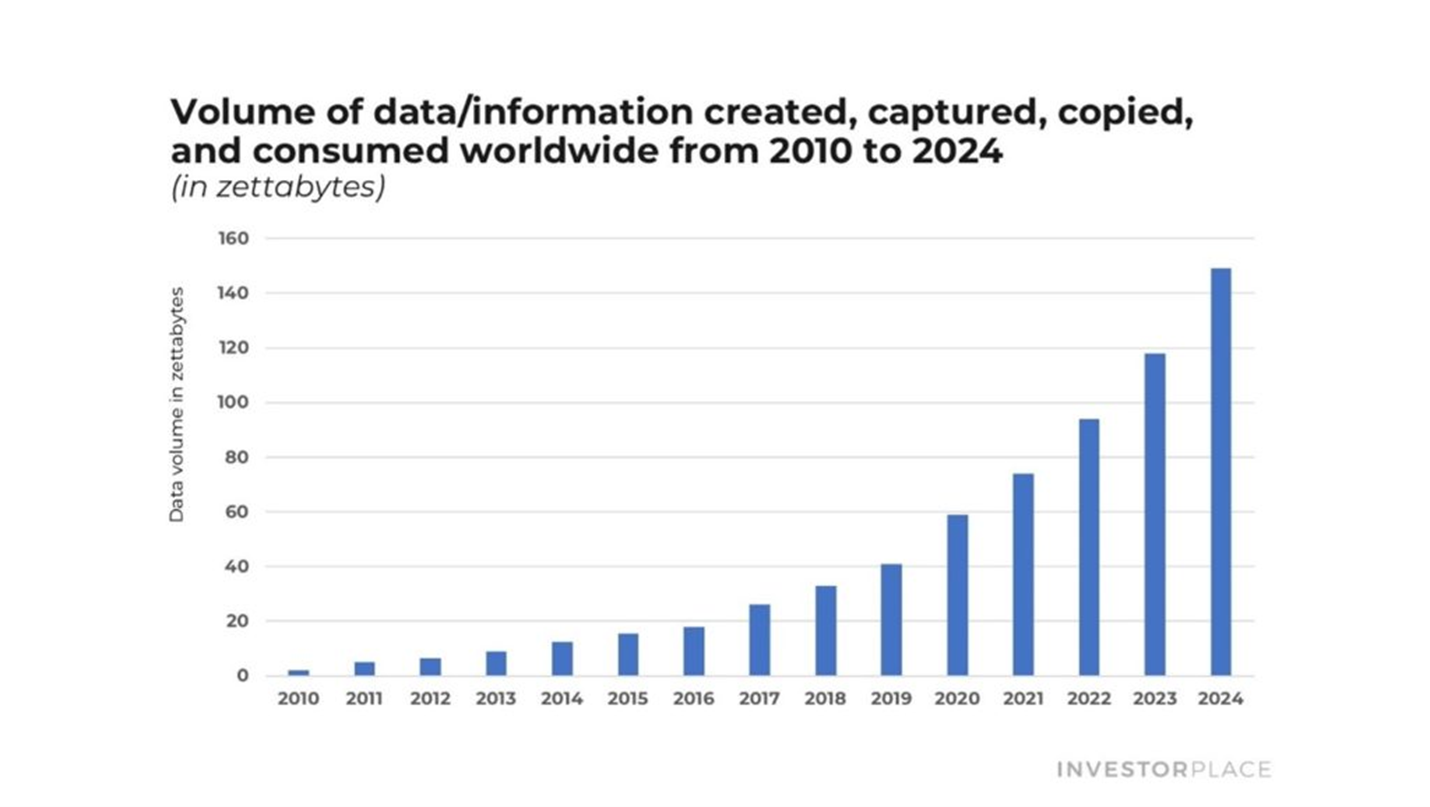 More data = better ML and NLP models = smarter AI. Therefore, as the volume of data produced daily soars more than 185X over the next five years, ML and NLP models will get 185X better (more or less), and AI machines will get 185X smarter (more or less). As my friends in the AI and robotics fields like to remind me: "Most things a human does, a machine will be able to do better, faster, and cheaper. If not now, then soon" and, given the advancements AI has made over the past few years with the help of data – and the huge flood of data set to come online over the next few years – I'm inclined to believe them…
Eventually – and  inevitably – hyper-efficient and hyper-intelligent AI will run the world…It is predicted that 69% of routine office work will become fully automated by 2024 and the World Economic Forum anticipates that robots will handle 52% of current work tasks by 2025. The AI Revolution is coming – and it's going to be the biggest revolution you've ever seen in your lifetime."
If you are interested in learning more about AI and AI-related stocks check out the articles I have recently posted on TalkMarkets.com entitled: These 10 "Penny" AI Stocks Are Up 51% With Lots Of Room To Run , These 17 Major AI Companies Are Not In A Bubble – At Least Not Yet and Bubble In These 10 AI Stocks Accelerated Last Week.
If you would like to invest in the AI sector but are not prepared to do your own due diligence before doing so then consider investing in either the Global X Artificial Intelligence & Technology ETF (AIQ) or the Invesco PHLX Semiconductor ETF (SOXQ):. Click on the ETF symbols for full particulars.