This version of the original article, by Jeffrey P. Snider, has been edited* here by munKNEE.com for length (…) and clarity ([ ]) to provide a fast & easy read. Visit our Facebook page for all the latest – and best – financial articles!
1. …Real GDP, at just 6.5% in Q3 2018, is the slowest pace since the first quarter of 2009. That's not good…[as it offers a] confirmation that this major economy is slowing – again…In other words, the real danger presented by these statistics is not an imminent crash but rather the total disappearance of any upside potential…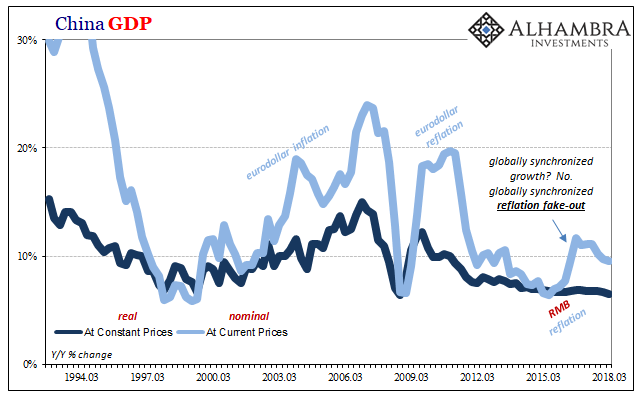 The rest of the statistics bear this out.
2. Nominal GDP, perhaps a more appropriate measure of China's economic conditions, decelerated yet again in Q3. Year-over-year, it rose just 9.6%, down from 9.8% in Q2 and a peak of 11.7% set way back in Q1 2017…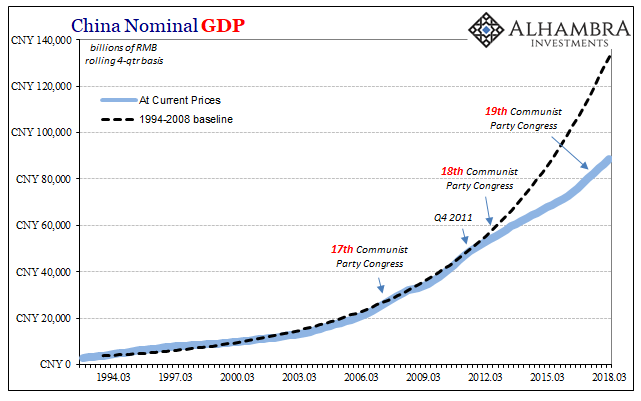 3. Chinese Industrial Production rose just 5.8% year-over-year in September, the first month below 6% in two and a half years…Along those lines, it stands in sharp contrast to sentiment which even in China had gotten way ahead of economic reality.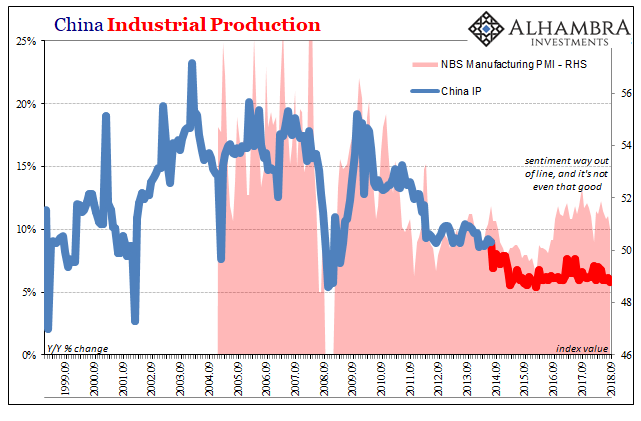 4. Retail sales were practically the lone bright spot, which merely means there wasn't as much slowing as there had been. Rising 9.2% in September, it was the fastest pace in five months, but still materially less than the 10%+ rate that prevailed 2015 forward.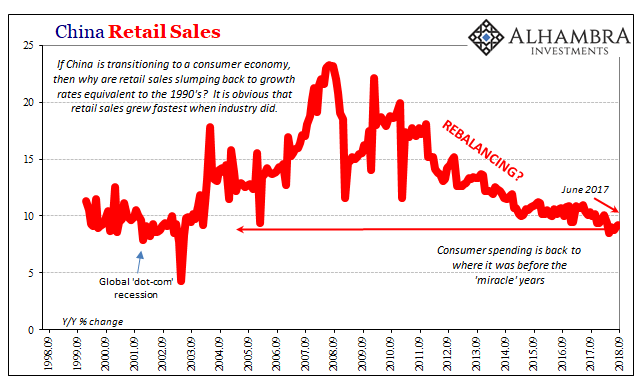 5. Fixed asset investment managed to tick a little higher last month as private capex remained steady while government investment rebounded slightly. Overall, FAI was up 5.4% on an accumulated basis (YTD) compared to August's record low 5.3%. Private FAI also on an accumulated basis stayed at 8.7%. State-owned FAI gained 1.2% last month compared to 1.1% the month before.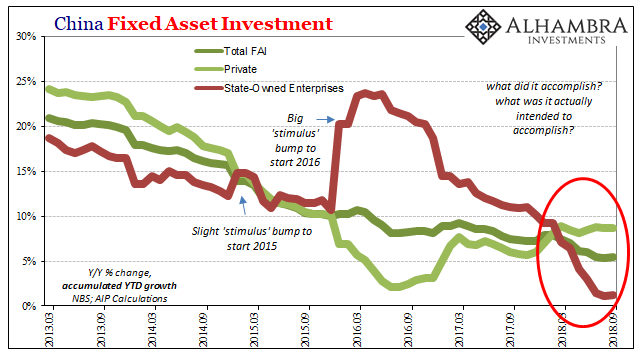 Conclusion
China's economy is not crashing. However, it is slowing and from an already weakened level. The Chinese system did not actually recover from the last downturn despite now three years distance. What these numbers show is that…there is now very little chance that it ever will. It may not seem like much compared to a full-blown breakdown, but pretty conclusive evidence for a worldwide, multi-year (decade?) "L" should be terrifying.
A world without opportunity is a far more dangerous one than a world only temporarily stripped of it. The V can be scary but only on the way down. The L is, well, I think we're going to find out.
(*The author's views and conclusions are unaltered and no personal comments have been included to maintain the integrity of the original article. Furthermore, the views, conclusions and any recommendations offered in this article are not to be construed as an endorsement of such by the editor.}