…The bull market from 2009 to present is eerily similar to the 1932-1937 bull
market.  All other bull markets…[have risen] on increasing volume as the bull gathers steam, however…[the aforementioned] two bull markets,…driven by government stimulus and financial engineering, rose on decreasing volume...indicative of a gradual reduction of liquidity in the market.
The original article has been edited here by munKNEE.com for length (…) and clarity ([ ])
…Note how liquidity was eventually drained from the market through waves of decreasing volume.  Once the top was in the market lost almost 50% in one year.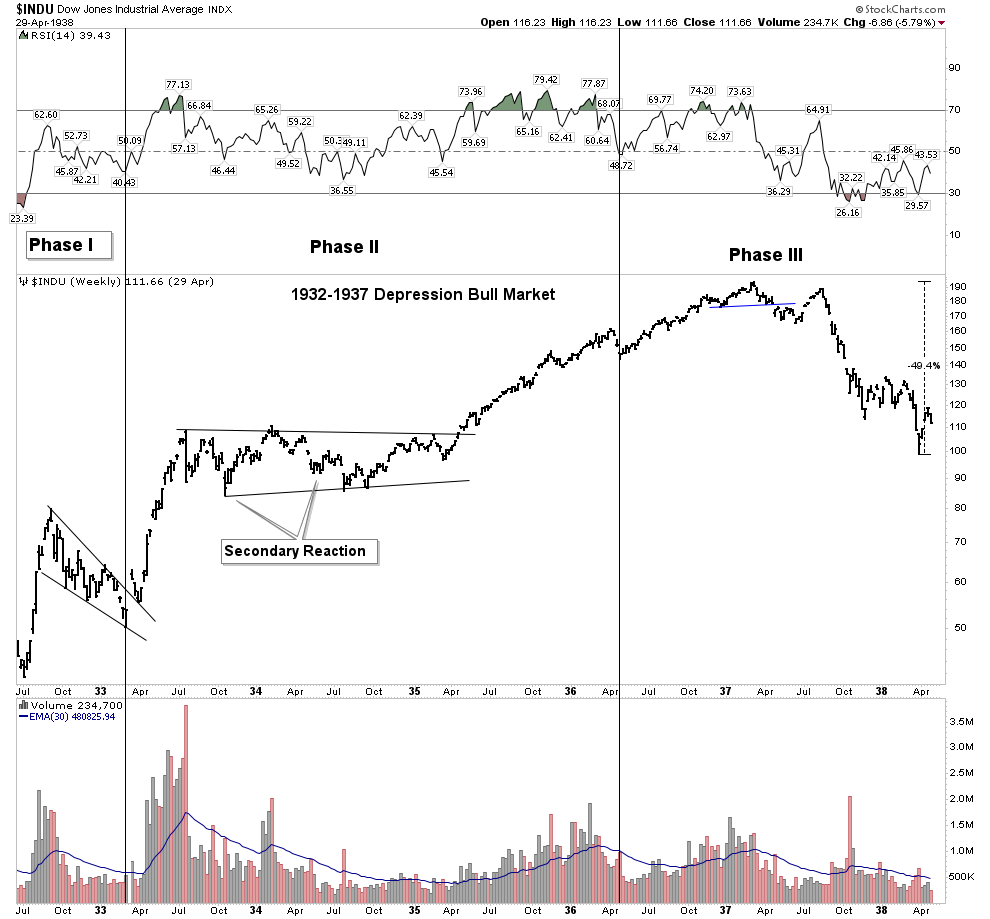 Today's bull market also shows waning volume over its entire run.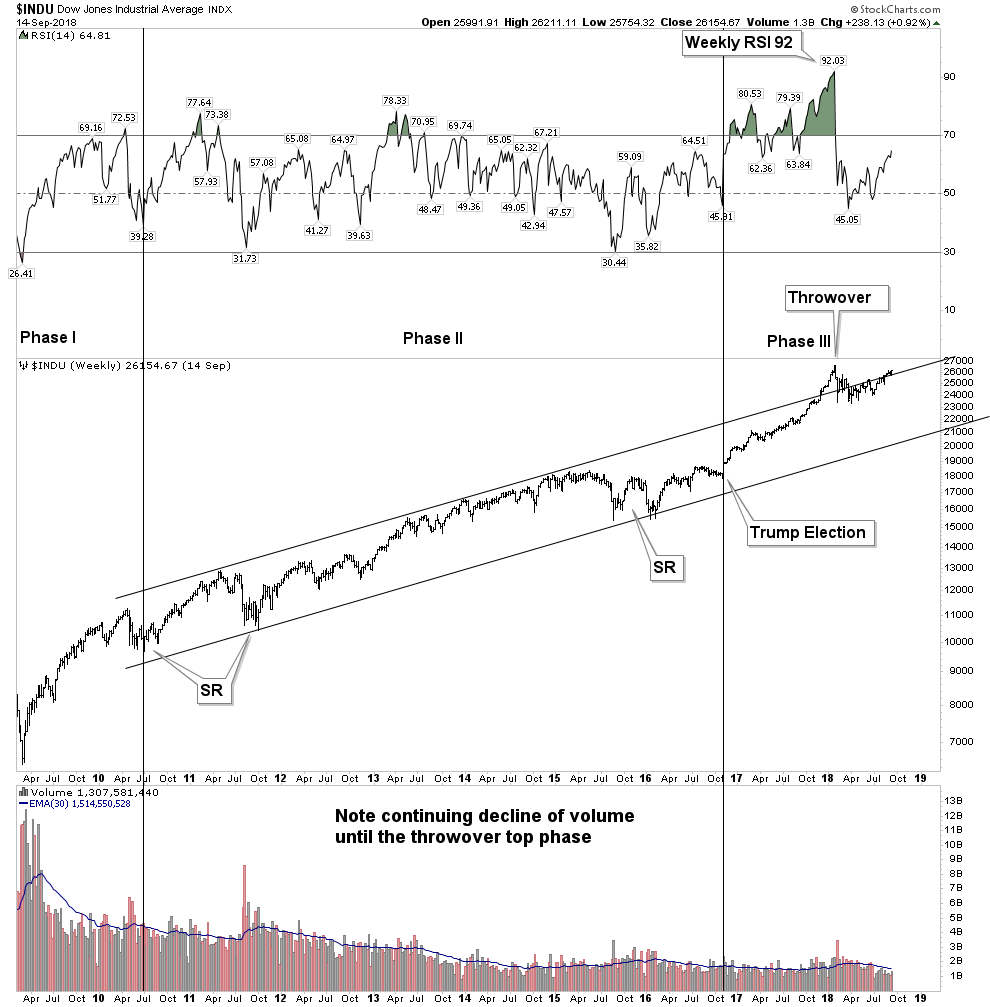 The 1937 Bear Market- Violent selling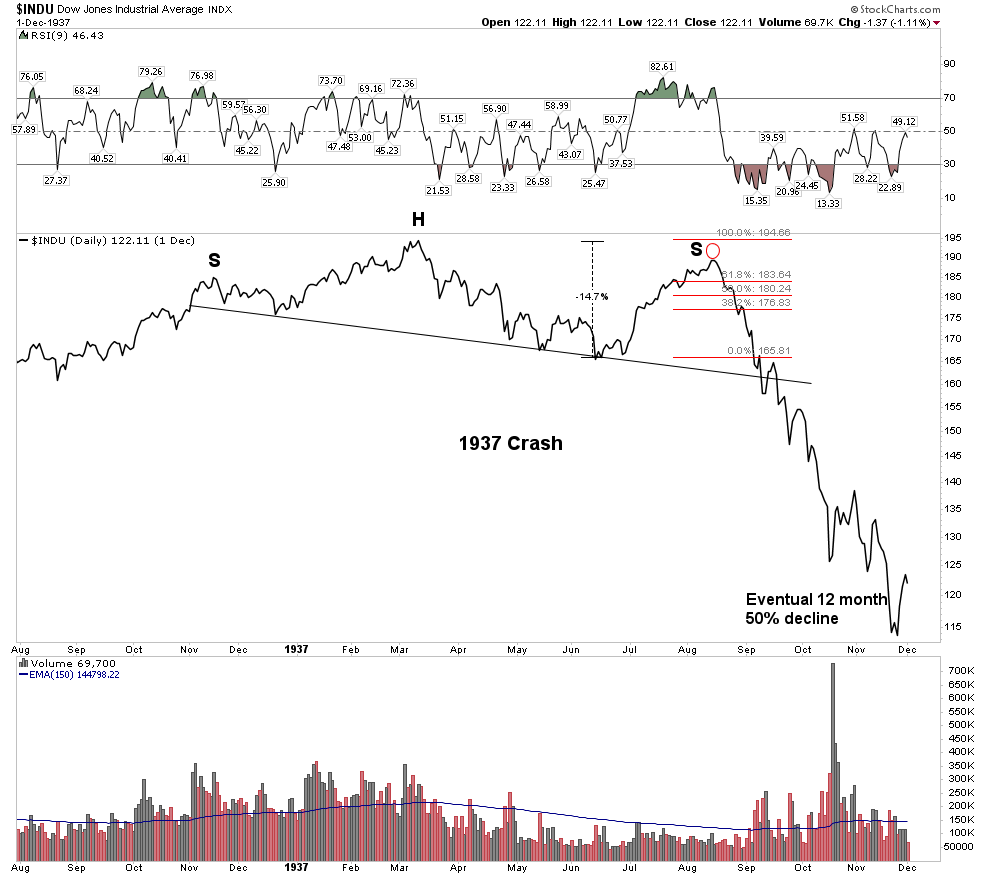 Contrast the above bull markets with a healthy robust bull in the 1950's.  Here we see what is normal, growing organic growth in volume as the bull advances…This week the market reconfirmed that it was still in a bull market according to DOW's Theory.  The industrials went on to a new all time high within days of the Transports doing the same…
The DOW last peaked in January…[so], for now, the bull has been reconfirmed…[but, that being said, I strongly believe that] an upcoming crisis…is coming our way and we need to start preparing…