Knowing when the U.S. economy is heading for recession is paramount to successful investment decisions. Our weekly Business Cycle Index (BCI)…[has an excellent track record of providing] reliable early warnings for the past seven recessions and last week's BCI is far from signaling a recession.
The BCI was designed for a timely signal before the beginning of a recession and could be used as a sell signal for ETFs that track the markets, like SPY, IWV, VTI, etc., and switch into Treasury bond ETFs, like IEF, TIP, BND, etc. (see our article).
The BCI uses the below-listed economic data and combines the components for the index in "real time," i.e., the data is only incorporated into the index at its publication date:
10-year Treasury yield (daily)

Three-month Treasury bill yield (daily)

S&P 500 (daily)

Continued Claims Seasonally Adjusted (weekly)

All Employees: Total Private Industries (monthly)

New houses for sale (monthly)

New houses sold (monthly)
Figure 1 below shows the latest BCI data: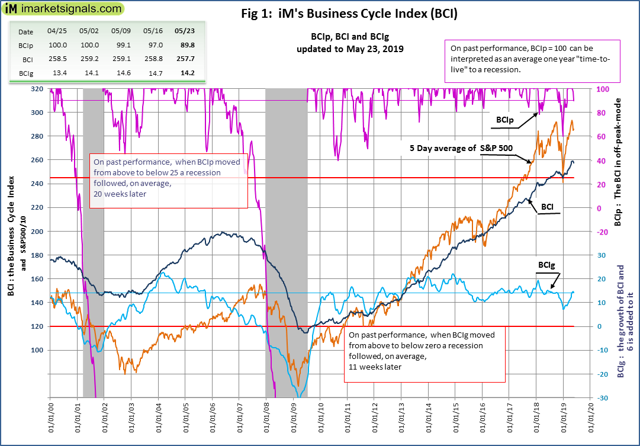 The BCIg generates, on past performance, an average 11-week leading recession signal when BCIg falls below zero [0].

The BCIp (and its variant, BCIw) generates, an average 20-week leading recession signal when BCIp falls below 25.

A more detailed explanation/description can be found here. Also, the historical values can be downloaded from iMarketSignals as an MS Excel sheet.
Figure 2 below plots the history of BCI, BCIg and the LOG (S&P 500) since July 1967: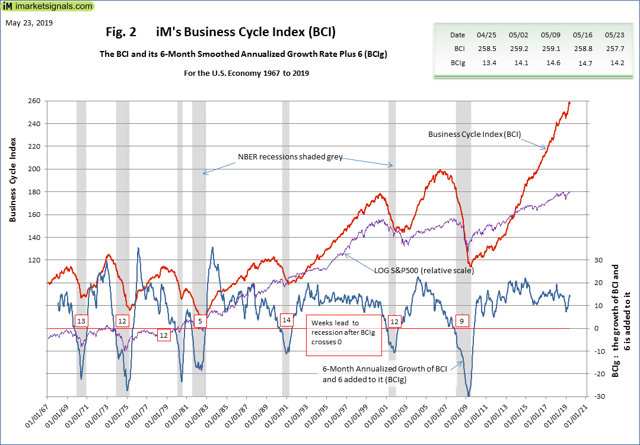 Figure 3 plots the 46 year history of BCIp…[which shows that leading up to the past] 7 recessions: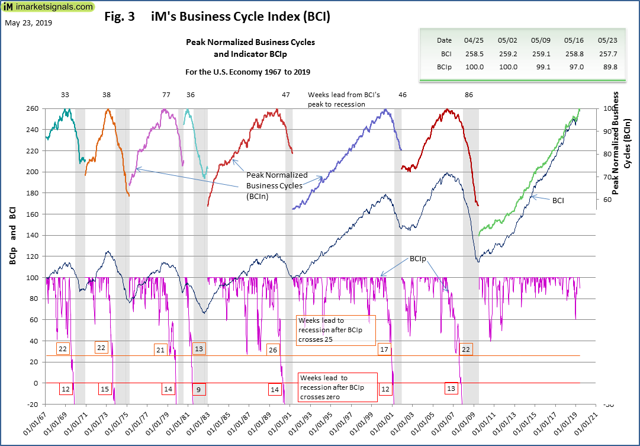 …[Both] the BCIg and BCIp…[have been] timely indicators of an impending…recession…[and the most recent BCI clearly shows that a recession is not imminent].
Editor's Note:
The above excerpts

* from the original article

have been edited ([ ]) and abridged (…) for the sake of clarity and brevity

.

Also

note that this complete paragraph must be included in any re-posting to avoid copyright infringement.

Scroll to very bottom of page & add your comments on this article. We want to share what you have to say!
(*The author's views and conclusions are unaltered and no personal comments have been included to maintain the integrity of the original article. Furthermore, the views, conclusions and any recommendations offered in this article are not to be construed as an endorsement of such by the editor.)
"Follow the munKNEE"
via
Twitter
and/or 
Facebook
and have your say. Shock us, surprise us, inform us, entertain us. Here's your opportunity to start a dialogue. Our Twitter & Facebook feeds are also the most comprehensive resources of the very best-of-the-best financial, economic, investment and gold/silver articles out there. Mark them as your favorites and get access to every article as posted.