The IMF has officially cut its outlook for global growth to the lowest since the financial crisis amid a worsening outlook in most major advanced economies.
In its latest World Economic Outlook, the IMF forecasts that the world economy will grow 3.3% this year, down from the 3.5% the IMF had forecast for 2019 in January: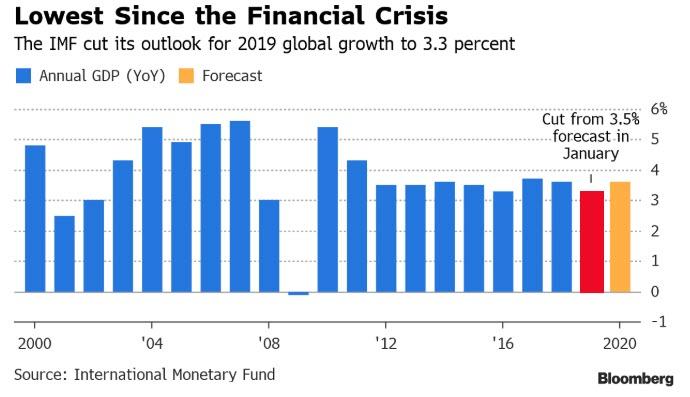 This is the third time the IMF has downgraded its outlook in six months.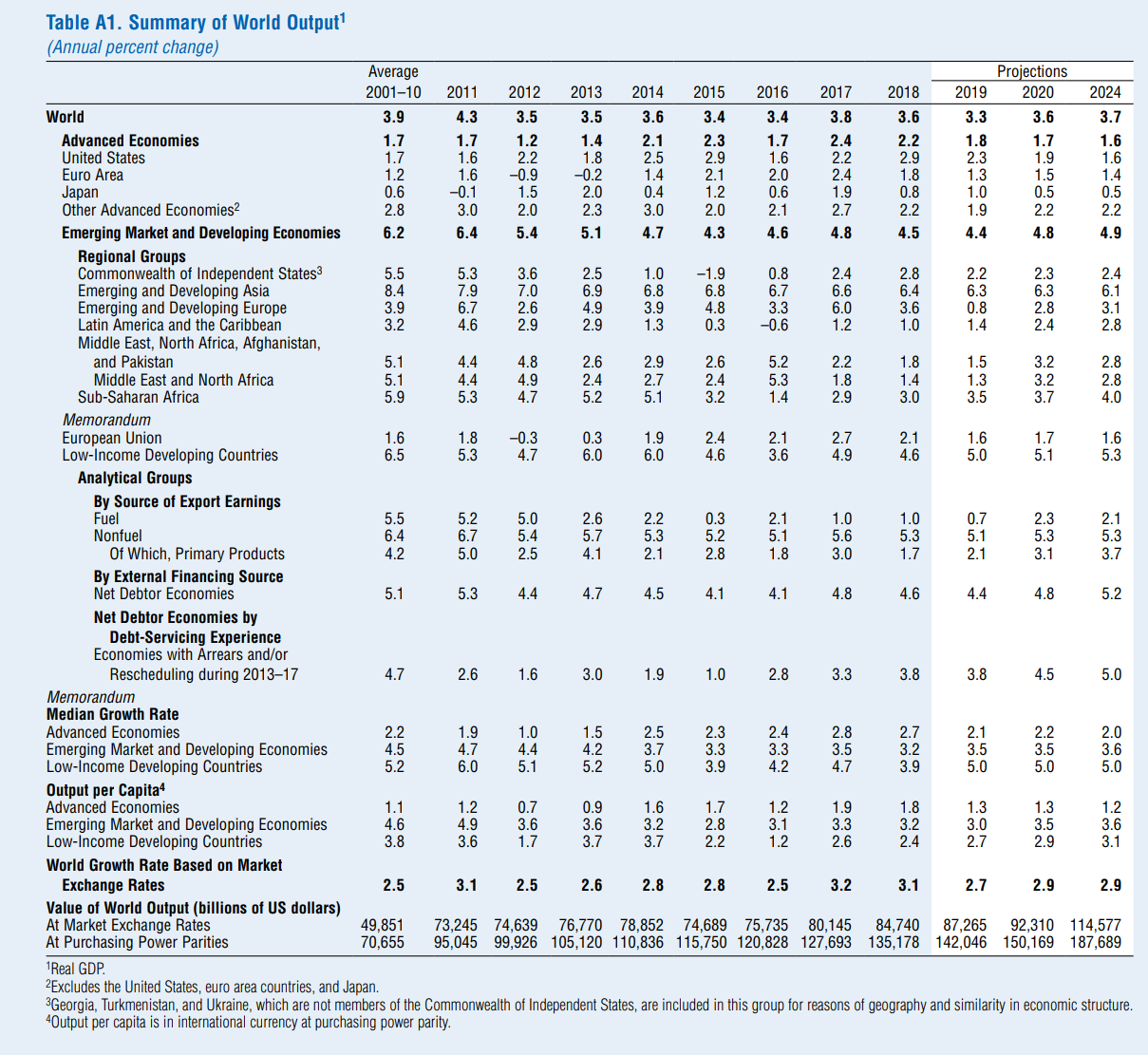 IMF says risks are skewed to the downside, citing trade tensions, softness in Europe and fears of a no-deal Brexit and, as such, has:
lowered 2019 U.S. growth estimate to 2.3% vs 2.5% estimate in January
cut euro-area growth forecast to 1.3% this year from 1.6%
raised China 2019 economic growth forecast by 0.1 percentage point to 6.3%
lowered 2019 trade volume growth est. to 3.4% vs 4% in January
Every single country's growth outlook was cut… except Nigeria!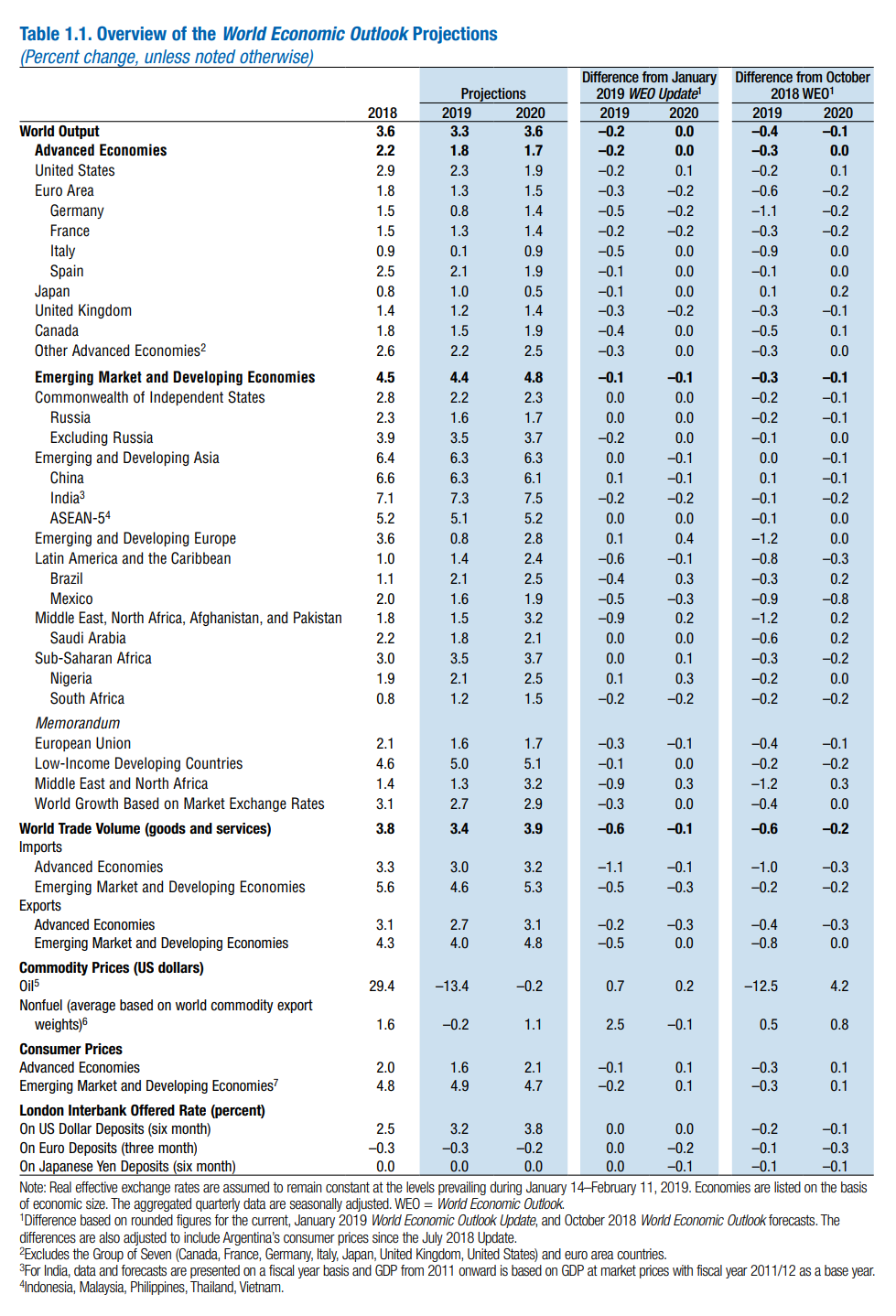 Of course, it would not be a globalist report without some hope and the IMF suggests global economic growth will recover in the second half of this year, before plateauing at 3.6% from next year…
Editor's Note:
The above excerpts

* from the original article

have been edited ([ ]) and abridged (…) for the sake of clarity and brevity

.

Also

note that this complete paragraph must be included in any re-posting to avoid copyright infringement.

Scroll to very bottom of page & add your comments on this article. We want to share what you have to say!
(*The author's views and conclusions are unaltered and no personal comments have been included to maintain the integrity of the original article. Furthermore, the views, conclusions and any recommendations offered in this article are not to be construed as an endorsement of such by the editor.)