eResearch is pleased to publish an Initiation Equity Research Report on EQ Inc. (TSXV:EQ), operating as EQ Works.
You can download our 36-page Initiation Report by clicking on the following link: eR-EQ-IR-2020_06_01_FINAL
//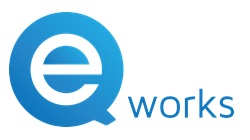 EQ Inc. ("EQ") enables businesses to understand, predict, and influence customer behaviour.
Using unique & third-party data sets, advanced analytics, artificial intelligence and machine learning, EQ creates actionable intelligence for businesses to attract, retain, and grow customers.
The Company's proprietary SaaS platform mines insights from location and geospatial data, enabling businesses to close the loop between digital and real-world consumer actions.
EQ is one of the largest providers of location-based data in Canada with over 1 petabyte of data and growing at 7 terabytes daily.
INVESTMENT HIGHLIGHTS:
Data and AI Applications Go Beyond Advertising

Automotive, Financial, & Insurance key revenue drivers; data segment grew 112% in the Q1/2020 versus the same period last year.

Digital Advertising & Location-Based Data is a Large and Growing Market

By the end of 2020, eMarketer expects companies in the U.S. to spend over US$150 billion on digital ads versus US$107 billion on traditional ads.

Strong Revenue Growth

Revenue growth in 2019 was over 52%, reaching $9.0 million in annual sales with data revenue growing at 73% year-over-year. In addition, EQ added 62 new clients during 2019 and 18 new clients in Q1/2020.

Dominant Player in Canada, Room to Grow in the United States

EQ collects over 7 terabytes of unique first-party location-based data daily and already has 3 million locations mapped, with over 18 million unique individuals reached in Canada, and processes over 15 billion data points daily.
Currently, the U.S. accounts for only 16% of revenue and is the largest ad market in the world (Canada is #10).

Strong Balance Sheet

In December 2019, EQ completed a $5.2 million equity financing and announced on May 25, 2020, an acceleration of the expiry date of $3.3 million worth of warrants, EQ believes that based on its current business outlook, it is well-positioned to outlast the current health crisis.
FINANCIAL ANALYSIS & VALUATION:
We estimate EQ's revenue & EBITDA as follows:

2020E: Revenue $11.3 million; EBITDA -$0.4 million;
2021E: Revenue $17.8 million; EBITDA $3.0 million;
2022E: Revenue $23.1 million; EBITDA $5.6 million.

We estimate an equal-weighted price target of $2.00, based on a DCF valuation ($2.15/share) and a Revenue Multiple valuation ($1.72/share).
Currently trading at 7.0x 2020 EV/Revenue compared with the Large Cap comps trading at 8.7x 2020 EV/Revenue.
We are Initiating Coverage on EQ with a Buy rating and one-year price target of $2.00/share.
//
You can download our 36-page Initiation Report by clicking on the following link: eR-EQ-IR-2020_06_01_FINAL
//
CHART 1: Revenue and EBITDA Margins – Actuals & Estimates – 2019-2024