…The key to understanding the long term trend of commodities is hidden in the currency charts...because currencies ultimately indicate where money is flowing into and out of.
The original article has been edited here by munKNEE.com for length (…) and clarity ([ ])
The Australian Dollar is the principle commodity currency in the world. Since the Aussie dollar conducts a large percent of its foreign trade in the commodity sector it reflects commodity based money flows. Nearby, China consumes upwards of 50% of some commodity categories (iron ore, cement, etc.) and the AUD reflects the state of the commodity demand.
The Canadian Dollar is also tied closely to commodities, but it is not as pure a measure because of its proximity to the USA. When safe haven money pours into the USA some of that money spills over into Canada, so it's not as pure of a commodity currency as the AUD is.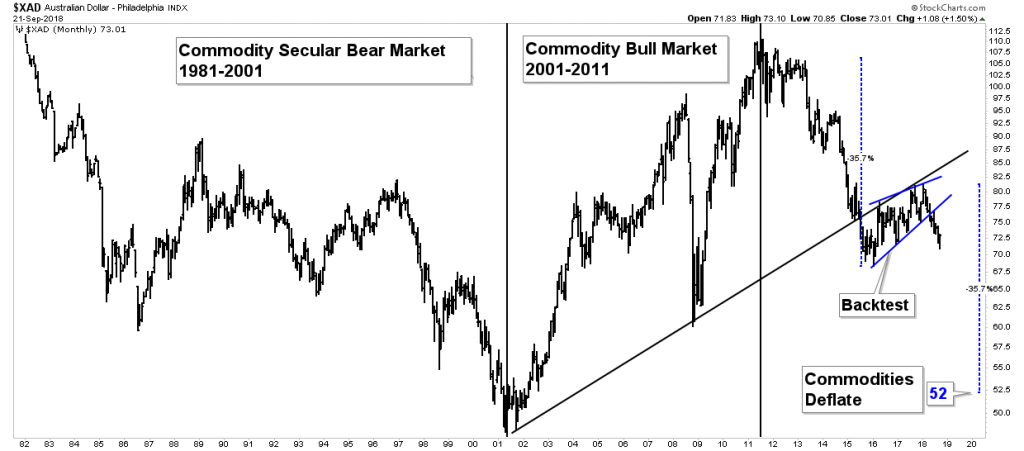 This is an amazing chart. Keep in mind you are looking at a currency and NOT commodities themselves but it tracks the long term trends of the commodity market with precision. What it appears to be saying…is that the AUD is now finished with a 2 year back test of the upward sloping trend line. The BT [back test] was actually a rising wedge formation which may likely be a half way measured move in a trek to a PO of 52. If this price objective is met it means commodities are headed for a massive violent fall.
What could possibly cause this to happen?  A PBC [Post Bubble Contraction] in the form of a GLC [Global Liquidity Crisis] would explain it, in fact it's the perfect prescription for such an event.  Judging from the AUD's drop already, it…appears we may be…[very close] to the end. 
Below is a close up of the back-test wedge: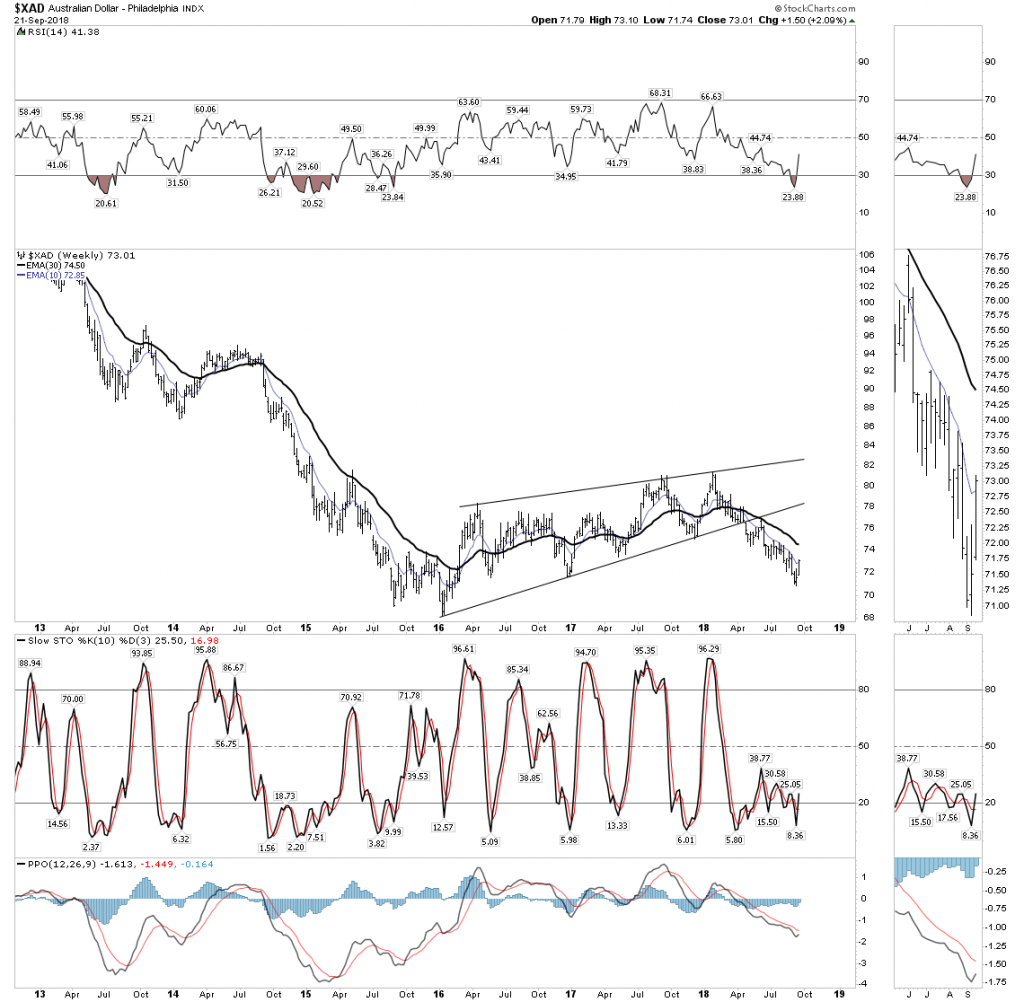 CRB now setting up for a downside synchronous move?
…In the chart below we plot the AUD, gold, copper, oil and the CRB. We can see how…the AUD is leading the move, while oil is lagging it. Note how the secular downtrend began in 2008 for the group and they were all in a sloppy upside bounce for 2 years from 2016-2018. That bounce now seems to be over.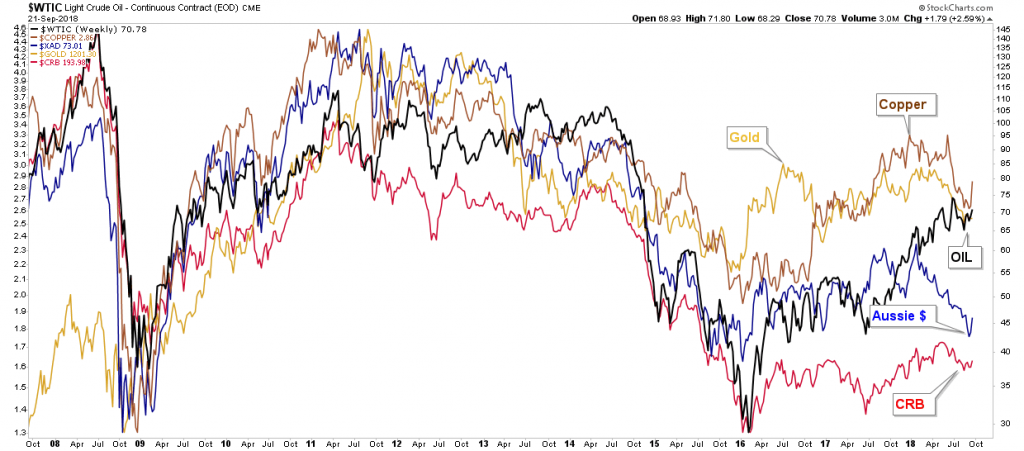 Conclusion
The takeaway is that the entire commodity complex has now embarked on the next cyclical bear market within the context of its long term secular bear.  Once the next recession arrives this trend should accelerate.  The decline we have seen so far is just the beginning of this trend…