Central bank net purchases of gold…increased by 74% in 2018 from 2017…Do they know something we don't?
The Russian central bank, perhaps fearing U.S. sanctions, sold almost all of its US Treasury bonds to buy 274.3 tons of gold last year.
For probably similar reasons, the Turkish central bank bought 51.5 tons, down from the 88 tons purchased the previous year.
Other big central bank buyers included Kazakhstan, India, Iraq, Poland and Hungary.
In the first quarter of 2019, central banks purchased 68% [more gold than they had in] Q1 2018. The trend is not new – central bank purchases have been rising since 2009: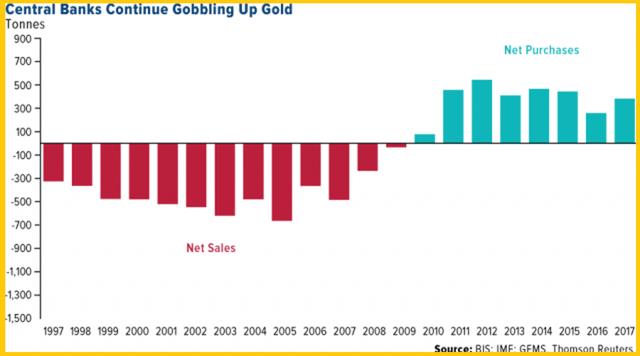 Source: BIS, IMF, GEMS, Reuters
Putting global reserve holdings in perspective, here is the central bank world ranking as of March 2019: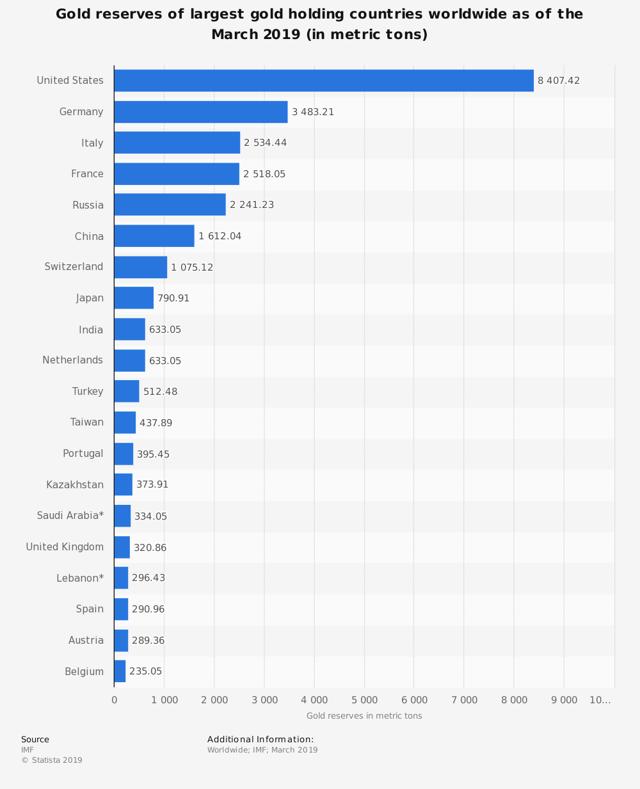 Source: IMF, Statistica
Is gold perfectly priced, or do the central banks know something we do not?
The chart below clearly shows that the gold rise has started and cannot be stopped. Fundamentally the rush to purchasing of gold bullions by the many world wide central banks confirms our premise.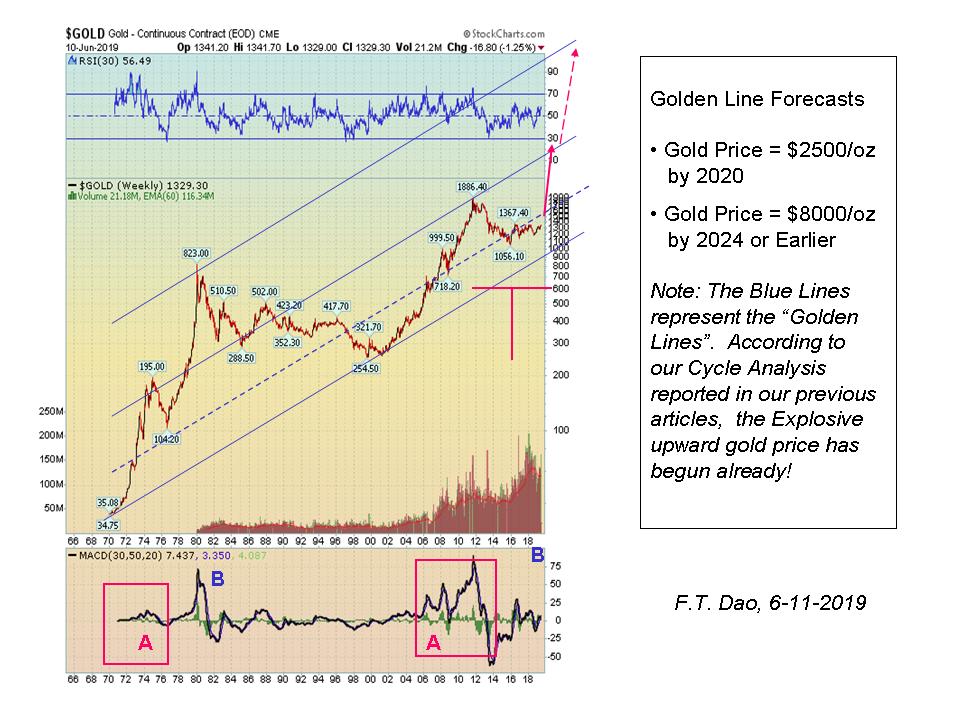 Source
Editor's Note: The above excerpts from the original article have been edited ([ ]) and abridged (…) for the sake of clarity and brevity
.

The author's views and conclusions are unaltered and no personal comments have been included to maintain the integrity of the original article. Furthermore, the views, conclusions and any recommendations offered in this article are not to be construed as an endorsement of such by the editor.

Also

note that this complete paragraph must be included in any re-posting to avoid copyright infringement.