Today's article identifies 5  junior gold stocks that are currently trading at a large discount to their peer group in terms of Price/Book Value and, based on that metric, could well represent good value.
The comments above and below are excerpts from an article from SmallCapPower.com which has been edited ([ ]) and abridged (…) to provide a faster and easier read.
1. Banro Corp. (TSE:BAA) – $0.475
Gold
Banro Corporation (Banro) is a gold mining company that, through its subsidiaries, holds interests in various gold properties, including Twangiza, Namoya, Lugushwa and Kamituga. The Company is focused on production from the Twangiza gold mine in the Democratic Republic of the Congo (DRC). Its properties, totaling approximately 2,610 square kilometers, are covered by a total of over 10 exploitation permits or mining licenses.
Market Cap : 142,817,539
Revenues : 236,752,787
Operating Income : -34,916,442
P/BV : 0.284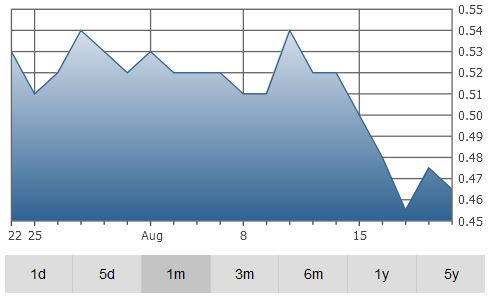 2. Monument Mining Ltd. (CVE:MMY) – $0.14
Gold
Monument Mining Limited is a Canada-based gold production and mining asset development company that owns and operates Selinsing Gold Mine, and has a gold portfolio of the Selinsing, Buffalo Reef and Famehub projects in Pahang State within the Central Gold Belt of Western Malaysia, and the Murchison and Tuckanarra Gold Projects in Western Australia. It also owns Mengapur Polymetallic Project in Pahang State, Malaysia.
Market Cap : 44,958,896
Revenues : 37,698,551
Operating Income : 8,483,643
P/BV : 0.140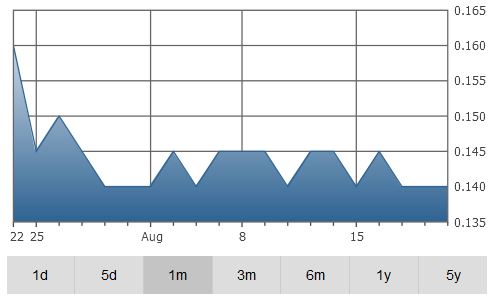 3. Spanish Mountain Gold Ltd. (CVE:SPA) – $0.195
Gold
Spanish Mountain Gold Ltd. is an exploration-stage company that is engaged in the acquisition, exploration and development of mineral properties. Its primary asset is the Spanish Mountain property, which is located in the Cariboo region of central British Columbia, approximately six kilometers east of the village and over 66 kilometers northeast of the City of Williams Lake. The Spanish Mountain gold deposit is classified as a sediment-hosted vein (SHV) deposit. The Spanish Mountain Project is entering the pre-production phase of its development.
Market Cap : 39,896,686
Revenues : –
Operating Income : – 549,730
P/BV : 0.565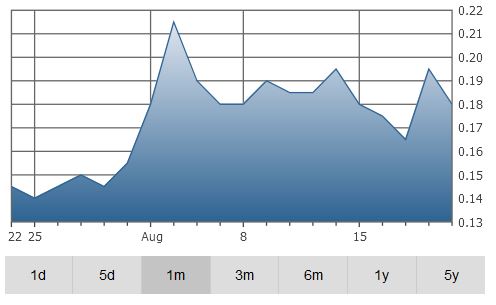 4. Orosur Mining Inc. (TSE:OMI) – $0.335
Gold
Orosur Mining Inc. (Orosur) is a Canada-based gold producer and exploration company that is focused on identifying and developing mineral opportunities. The Company operates in Uruguay, Chile and Colombia. In Uruguay, the Company operates the San Gregorio gold areas in the northern Department of Rivera.
Market Cap : 33,119,842
Revenues : 56,856,042
Operating Income : -4,027,835
P/BV : 0.786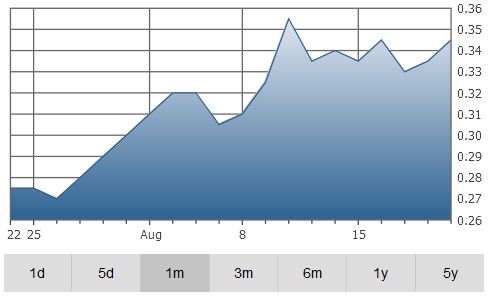 5. Primero Mining Corp. (TSE:P) – $2.33
Gold
Primero Mining Corp is a Canada-based precious metals producer that is active in Canada and Mexico. The Company focuses on gold, silver and copper development projects, and its portfolio of operating mines, as well as development-stage and exploration projects comprises San Anton, Ventanas, San Dimas Mine and Cerro del Gallo in Mexico, and Black Fox Mine and Grey Fox Project in Canada.
Market Cap : 387,736,232
Revenues : 346,812,766
Operating Income : -147,270,187
P/BV : 0.456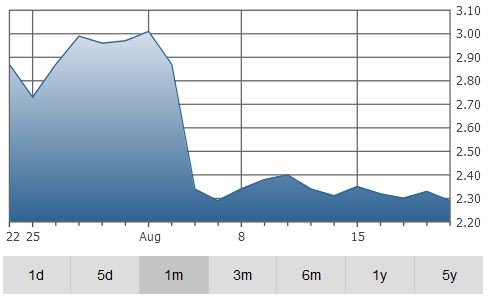 Disclosure: The above article has been edited ([ ]) and abridged (…) by the editorial team at munKNEE.com (Your Key to Making Money!) to provide a fast and easy read.
"Follow the munKNEE" on Facebook, on Twitter or via our FREE bi-weekly Market Intelligence Report newsletter (see sample here , sign up in top right hand corner)